Blues
Rock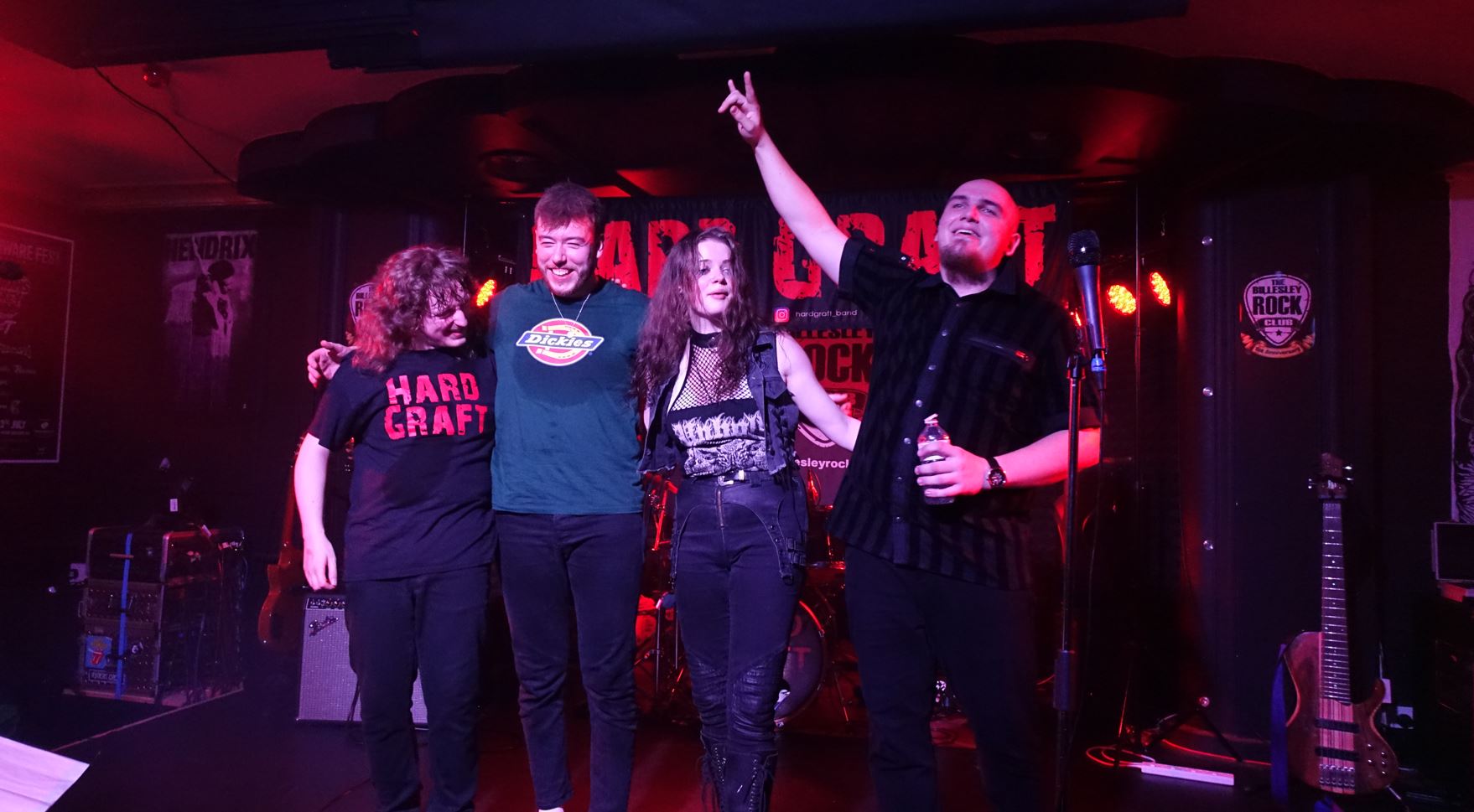 Formed in late 2016, Hard Graft are a group of talented young musicians, playing the best of the classic rock, blues and funk genre, with the occasional indie/alternative number, adding that bit of variety.

The guys have played some prestigious venues, including Robin2, World Bar NEC and The Brasshouse Broad Street.
They are:

Sophie Quinn - Lead Vocals
Sophie is currently studying Music Performance at BIMM Birmingham - she's from a musical family and began singing at an early age. The newest member of Hard Graft, Sophie brings an energy to the set, particularly important to fronting a band. Her soaring vocals blend perfectly with the guys to produce that distinctive Hard Graft sound.

Greg Blackburn- Lead Guitar and BVís
Music and particularly guitar playing is central to Gregís life, having studied Music Performance at Bournville College, leaving with a Musician Of The Year award in 2015. Well known on "the circuit" Greg enjoys exciting and technical lead breaks, never taking the "easy route" through a song.

Tom (Ted) Edkins - Bass Guitar
Ted recently graduated from BIMM Birmingham, and is focussing on playing bass guitar as a career - he has a passion for solo bass work, writing and performing on his 4, 5 or 6 string bass guitars. Ted brings rock solid rhythms to the band, working alongside Ben in producing that all important tight rhythm section

Ben Wardley - Drums and Percussion
Ben began learning to play drums aged 10 - subsequently studying music to Grade A and, in particular, drums to the top Grade 8. He has played in various bands and musical groups over the years, before joining Hard Graft in 2021, where he works with Ted to lay down the solid foundations of Hard Graftís set.