Blues
Jazz
Swing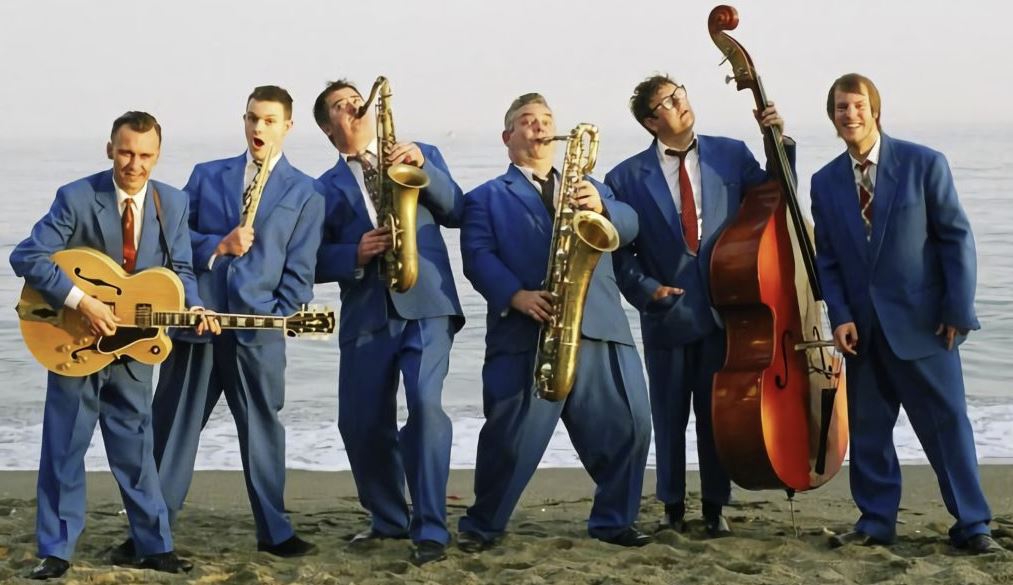 King Pleasure & the Biscuit Boys have been on the road for almost three decades, playing every European country as well as touring the USA, Russia and the Middle East, recording ten CDs. Dazzling musicianship,riveting stage performances, more than 50 TV appearances (including, somewhat bizarrely, five episodes of Teletubbies) and 75 radio broadcasts have established them as the Kings of Swing.

Everywhere they go, they hook more devotees. Impressively, they've stormed across the US, much to the surprise of the natives. As one New York magazine put it: "Those who say that swing is a musical form best left to Americans, prepare to be proven wrong. This British combo is bullet proof!".

Of course they are! They're the genuine article, in full working order, dedicated to shaking you up and swinging you into the middle of next week. They've got King Pleasure's inimitable stogies and bourbon voice, they've got a roaring band sound that comes at you like the Wabash Cannonball, and above all they've got that beat.
What's On
No events were found.