Blues
Rock N Roll
Swing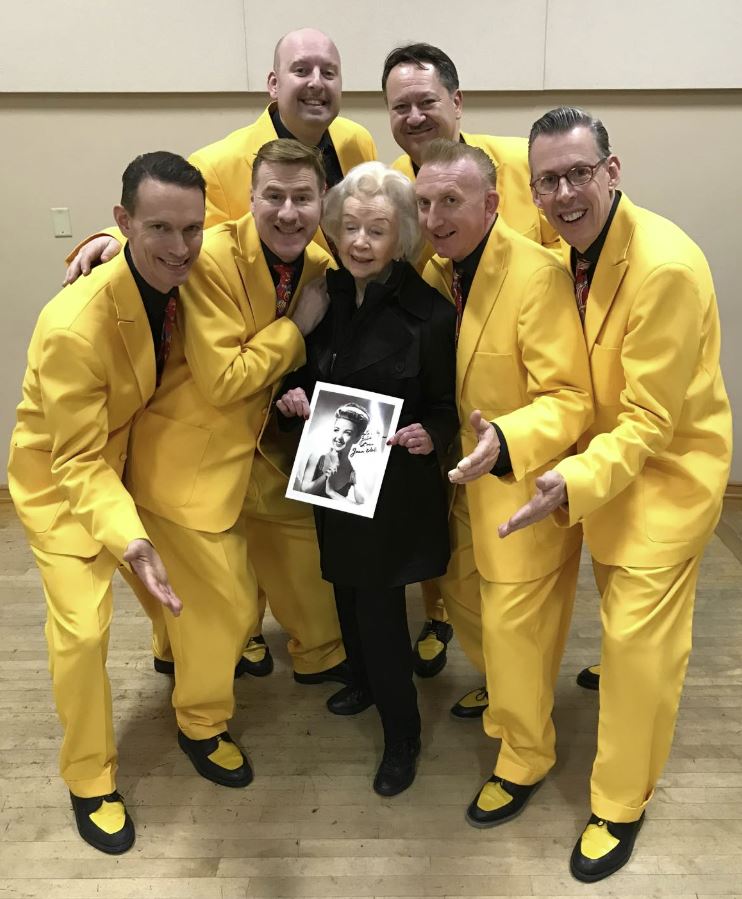 The UK's No.1 jive & swing band The Jive Aces explode onto the stage in their trademark yellow suits!

Renowned worldwide for their high-energy spectacular showmanship, their viral video "Bring Me Sunshine" and for being the first live band to reach the final rounds of "Britainís Got Talent", The Jive Aces have firmly established themselves the UKís No.1 Jive & Swing band.

The live show includes classics like "When Youíre Smiling", "Mack The Knife" and "Sing, Sing, Sing", plus originals such as "La Dolce Vita" taken from their various albums.

The in-demand sextet average 300 shows a year and have worked with Van Morrison, Keely Smith and performed for HM the Queen. They headlined and sold-out the Royal Albert Hall and thousands of festivals, theatres, dance halls, etc, in 35 countries, including Buckingham Palace for the Coronation Festival, Trafalgar Square for the Olympics and major theatre tours in the USA.

Their performance at the 2015 Glastonbury Festival was listed by the "Daily Telegraph" as one of the festivalís highlights.

The Jive Aces wowed the judges on Britainís Got Talent with their show-stopping version of "I Wanna Be Like You", which famously cheered up a grumpy Simon Cowell. Their BGT appearances were seen by over 20 million.

Their most popular music video, "Bring Me Sunshine", is a viral hit with nearly 3 million views on Youtube and has won seven film festival awards. Itís so uplifting itís actually been prescribed by a doctor! Theyíve made hundreds of media appearances, including a residency on BBC Radio London and TV shows such as "The Alan Titchmarsh Show", "Strictly Come Dancing", "Children in Need" and "Good Day Los Angeles"
What's On
No events were found.